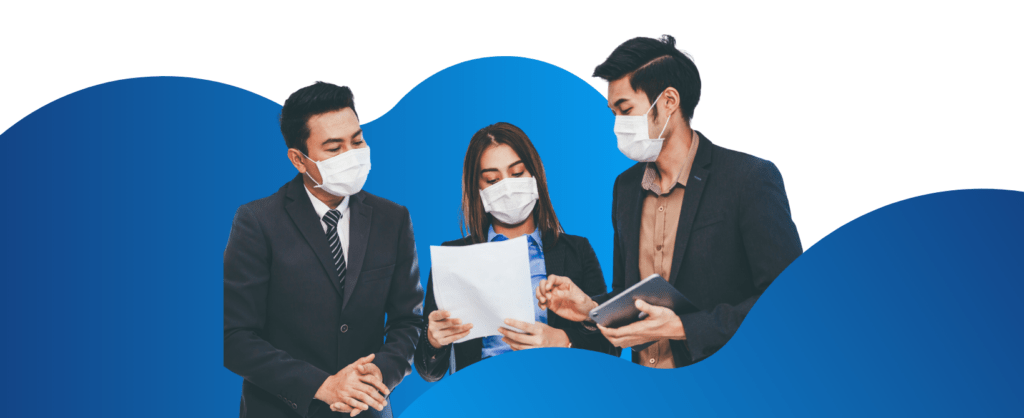 The recovery of business trip is slower than leisure travel in these times of covid, but business travel players are waiting for the return of work fall 2021. According to a Global Business Travel Association survey, professionals are eagerly awaiting the resumption of business travel: 3/4 of companies consider that their employees are ready to travel again despite the current context.  Are you ready to resume business travel? 
Find out in this article how to prepare for your return to work and your business travel for the start of the school year 2021. 
Go back to the office can be as stimulating as it is stressful, and this is because it is synonymous with new challenges for employees. So how do you prepare for the return to work at the office? Here is what we advise you to do.
1) Take stock: where are you in your work and professional objectives? This is the time to understand your ambitions to motivate yourself.
2) Agenda: Organize your calendar and your task schedule to start well from the first day. This way, you will have a better overview of your goals. In other words, a better management of priorities and therefore of time. 
3) Create a new morning routine: to get back into the swing of things, what better way than to rethink your morning. For example, stretch, write a to-do list and for the more athletic, why not go for a run.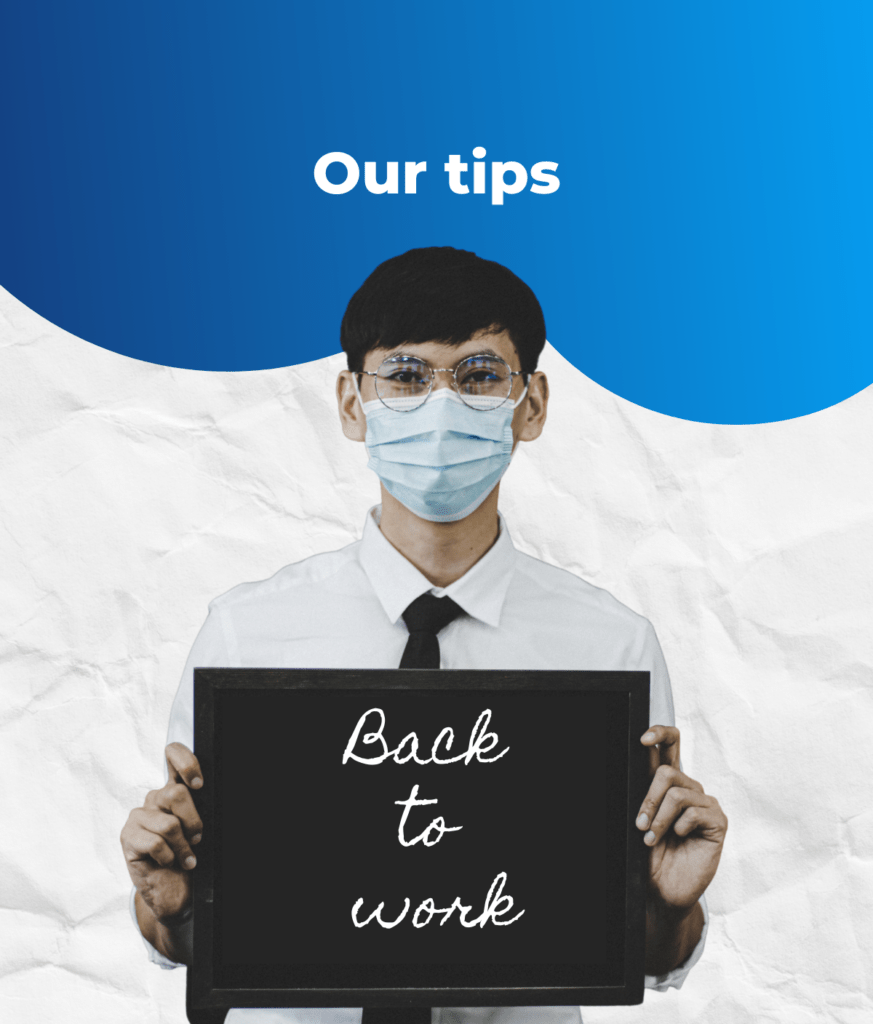 Return to the office: what are the constraints in relation to covid-19?
First of all, let's look at the wearing of masks. To date, it is systematic to wear a mask in closed and shared spaces. This concerns circulation areas (reception, elevator, corridors,…), meeting rooms, open-space areas… In other words, only individual offices are not required to wear a mask.
Currently, what about the health pass at work? In France, from August 30, 2021 to November 15, 2021, people who work in establishments where the pass is required for individuals must show their health pass to the company, except in special cases: delivery personnel, emergency personnel,… Find the detailed list of places where the health pass is mandatory and the exceptions here.
Small reminder: it is a digital presentation (via the TousAntiCovid application) or paper of one of these 3 proofs: 
Complete vaccination
Negative test less than 72 hours old
Recovery: positive RT-PCR or antigenic test of Covid-19 of at least 11 days and less than 6 months old
Back to work & covid-19 : telework, what does the law say?
Companies are now wondering whether they will take over in person or by telecommuting. Here is the point: depending on the public or private sector, the rules are different. Indeed, civil servants are obliged to have at least two days of telework and cannot work in person more than three days a week. As far as the private sector is concerned, there are no defined rules: companies decide, which means that "As far as the law is concerned, nothing obliges a company to decide to set up telework or not" says Benoît Serre, vice-president of the National Association of HRD.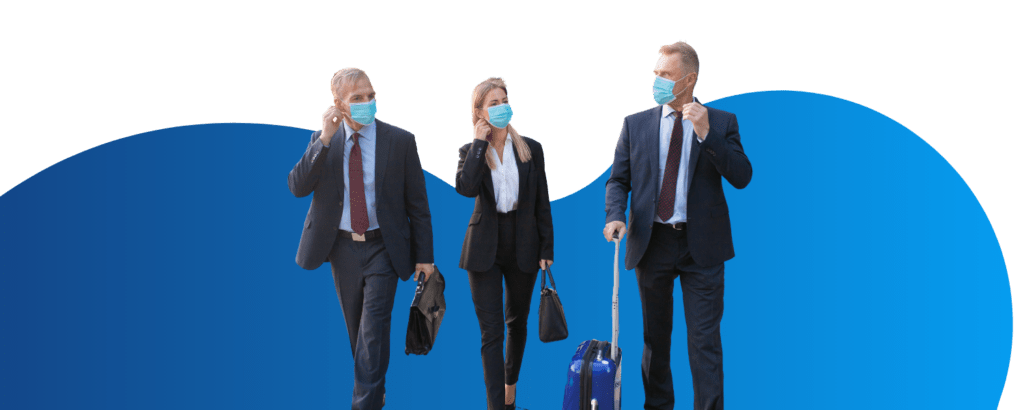 Business Travel 2021 and covid-19: What's up?
Many of us believe that business travel will resume in the fall of 2021. Indeed, in a statement, Marcus Eklund, FCM's global managing director, said that after analysis, "travel will immediately increase by 20-30% when restrictions are eased". The business travel sector will be refreshed with new types of travel due to the emergence of telecommuting. There will be a stronger trend towards domestic business travel. That is, with more trains and rental cars.
How do you prepare to resume business travel?
You are probably telecommuting away from your company but you need to travel to your headquarters, maybe even sign with a client. But you don't know how to organize yourself. Here are the elements to travel serenely:
1) Health pass: whether you take the train or go into a café/restaurant, it is mandatory to show it to enter. Please note that as of September 1st in France, PCR and antigenic tests will no longer be reimbursed. 
2) Mask: of course, whether on the plane or in your open space, you must wear it. 
3) Hydroalcoholic gel: hold doors, make photocopies, use the coffee machine… don't forget to disinfect yourself.
4) Centralize: gather all your movements in one place. No more time spent juggling hotel reservation sites, train tickets, car rentals… 
The key word to resume serenely your business trips is Anticipation. With a good preparation, you will be able to better manage your reservations and thus save time. Moreover, opting for a centralization tool like Ayruu, allows you to erase all commission fees and therefore keep the real prices of your favorite suppliers. 
Did you like this article? Feel free to share it on your social networks 🙂