The crisis of the covid-19 has affected everyone and even more so the business travel sector, which is making a gradual comeback. Indeed, business travel is a very penalized sector. However, the business travel industry has seen a gradual but real comeback since the beginning of the 2021 second semester .
What are the indicators that prove that the recovery of business travel is concrete?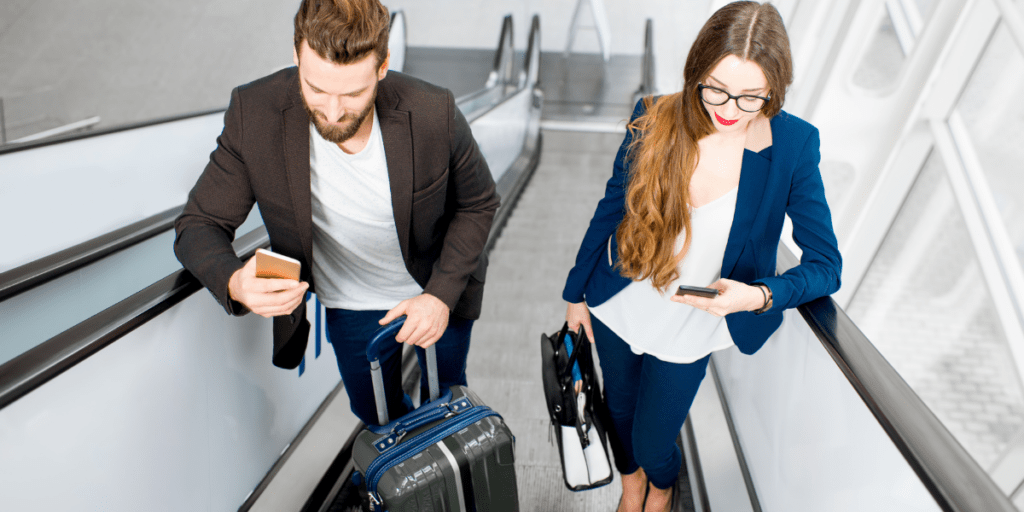 Will the business travel sector be reborn?
Business travel has had its heyday. Indeed, between 2011 and 2019, this sector is experiencing uninterrupted growth. Business travel activity was worth 25 to 29.9 billion euros in 2019 to 8.9 billion in 2020 (LesEchos). So we wonder if 2021 is synonymous with a recovery in business travel? And what are its prospects?
Although the sector has experienced a fall, not without consequences, business travel seems to be making a gradual comeback and is gradually recovering.
This year, the Global Business Travel Association (GBTA) published the results of one of their surveys: in the current climate, 3 out of 4 companies consider that their employees are 'willing' or 'very willing' to travel for business. But is this true? Companies need to think about motivating their employees to travel for business.
Why is it a gradual return for business travel?
Air: Firstly, business travel is seen as driving the recovery in the airline sector. Indeed, 26% of customers who flew with easyJet from France in the first week of September 2021 were business travellers (Air Journal). This is almost equal to the average for the country before the health crisis (25%). 
Rail: Secondly, the recovery of business travel is expected in the second half of 2021 in rail transport. Currently, SNCF business travel traffic remains well below 2019 performance (Olivier Pinna, SNCF Business Market Director). Nevertheless, the domestic market is picking up more than the international market. This shows that the train is more favoured by business travellers. As Olivia Pinna points out, "first class sales are picking up".
Hotel: Before the pandemic, business travel and meetings made up an average of 70% of Hilton's revenues (Les Actualités). And since the pandemic, this second quarter of 2021 is the first time Hilton has not experienced a loss. 
How to prepare for the resumption of business travel?
You are probably currently teleworking. However, you are away from your company and need to get to your headquarters, perhaps even to sign with a client.
To get back on track with business travel: Anticipate. With a good preparation, you will better manage your reservations and therefore save time. Don't hesitate to consult our article on "How to prepare to resume business travel".
Did you like this article? Don't hesitate to share it on your social networks 🙂