First, for or against the health passport? This is the debate of the moment within the European Union. This passport could come into force at the end of June 2021 for 1 year. Or at least until the WHO (World Health Organization) declares the end of the pandemic. But what does this health passport really consist of?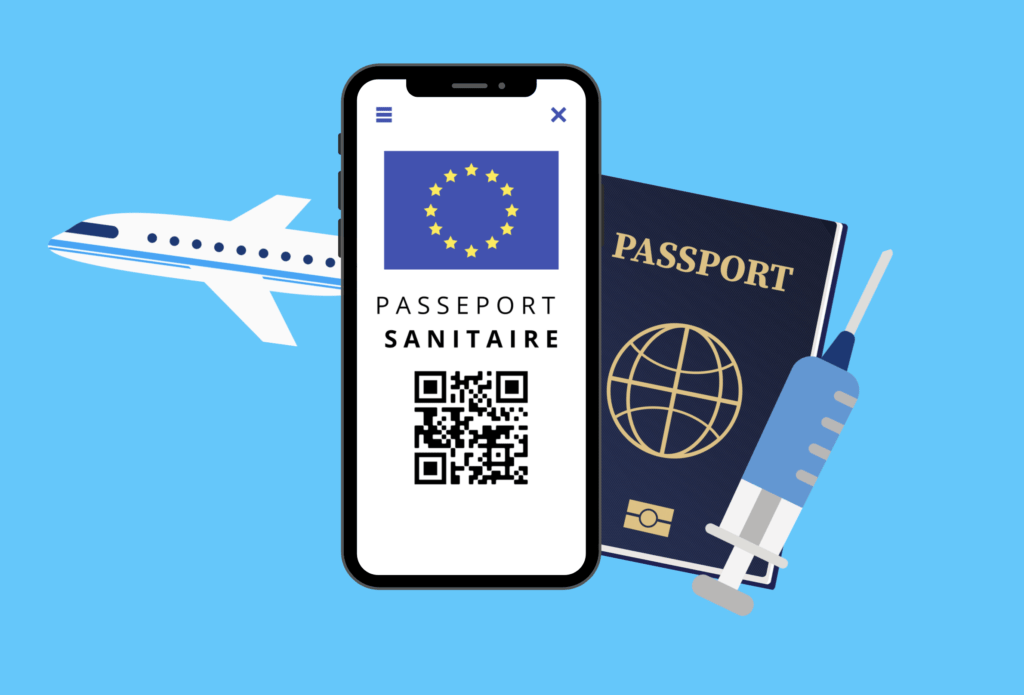 Definition: what is the health passport?
Note that this idea is not new. Indeed, it is the events of the pandemic that accelerated its implementation.
Indeed, the "health passport" is actually a French invention from the 19th century. However, its purpose is totally different from the one we are talking about today. Back in history: a person who held this passport was considered "immune". In other words, this document would have allowed the authorities to detect suspected or declared cases. Thus, any epidemic threat would remain within the borders of France.
To date, some initiatives have already been taken. For example, in China a health passport was launched in March 2021.
Its general purpose: to allow international travel despite a persistent Covid-19 pandemic. Above all, it would be the proof that its holder is, normally, immune to the corona virus. Notably, this document is also called: vaccine passport. Because it would show that the person is vaccinated against the virus.
What about the European health passport?
To begin with, we are promised this passport for June 2021. But what is it about? What is really in it?
On March 28, 2021, Thierry Breton spoke. French Commissioner for the Internal Market, he was invited to the program Le Grand Jury to talk about the famous health pass. It is also called green passport or health certificate. According to him, it will be available on June 15, 2021. It is a non-mandatory passport that you can show on your phone once vaccinated.
Thus, we will find in it our personal information, such as your date of birth and our passport number. In the form of an electronic or paper QR code, once scanned, we will know if you are vaccinated, what type of vaccine you have had and if you have any antibodies. For the non-vaccinated, it will show the status of your PCR test. According to the Commissioner for the Internal Market, if we can not present this QR code to the airline then we can be asked to perform a test.
The advantages of this certificate for business travel
In the end, the health passport makes it easier to travel within the European Union. This is good news for business trips that are just waiting to start again. Indeed, it is important for companies to ensure the health and safety of their employees and collaborators on business trips. Ayruu has taken these elements into account and allows companies to know where their employees are traveling.
Did you like this article? Feel free to share it on your social networks 🙂