The IATA Travel Pass may have helped you travel this summer of 2021. Or, perhaps for your next few trips. The International Air Transport Association (IATA) has launched its "COVID Pass" to help boost air travel. Find out in this article how to get the IATA Travel Pass and how it works.
But first, what is the IATA Travel Pass?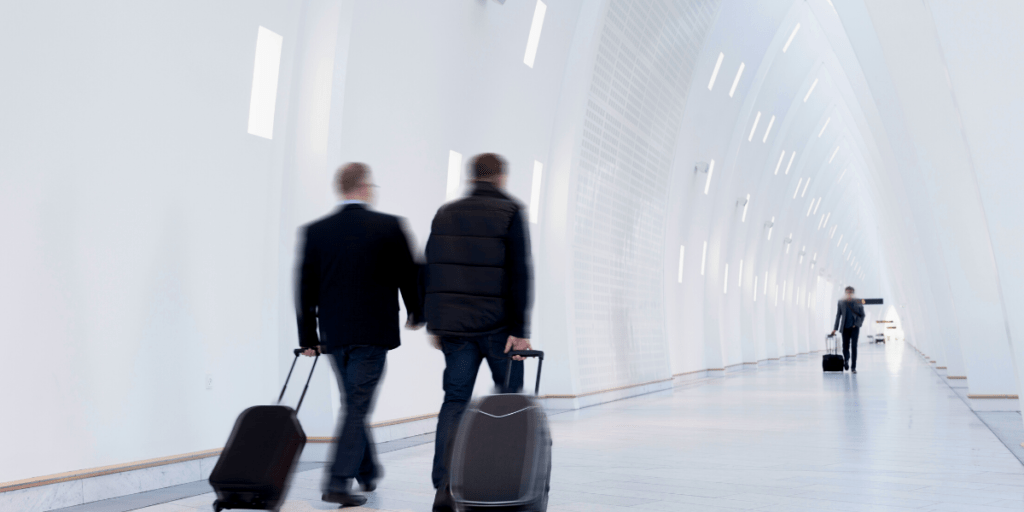 IATA Travel Pass: what is it?
IATA Travel Pass is simple: it is a mobile application that allows travelers to store and manage their health proofs such as a COVID-19 test or their COVID-19 vaccines. Indeed, many governments require verification of tests or proof of vaccination in order to enter their territory. 
The IATA Travel Pass is efficient in its idea because there are a lot of tests and vaccines. Thus, it will allow to manage these data in a secure way.
How does the Travel Pass work?
Now that you know what it is, how does it work? First of all, it has four modules:
1. Global Health Requirements Registry: allows travelers to find specific information about travel, testing and whether there are any vaccine requirements.
2. Global Registry of Testing and Vaccination Centers: Travelers will be able to find testing centers and laboratories at their departure location that meet the standards of their destination. 
3. Lab App: Authorized labs and testing centers will be able to securely share traveler certificates.
4. Contactless Travel App: With this app, travelers can create their "digital passport", receive their test and vaccination certificates, check if they are sufficient for their trip and share these certificates with airlines and governments. This way of making one's documents digital optimizes the travel experience. 
IATA makes it easy to verify the authenticity of the required tests and the identity of those presenting the test certificates. Indeed, the Travel Pass is based on the idea that a uniform testing regime allows for a more effective health and safety protocol than quarantine requirements.
They can provide test information and verify that a passenger is eligible to travel. But which companies use the IATA Travel Pass?
Here is a list of those that have tested it (wego): Singapore Airlines, Etihad Airways, Emirates Airlines, Copa Airlines, Qatar Airways, Saudia Airlines, Malaysia Airlines, British Airways, SWISS, Virgin ,Atlantic, Qantas, airBaltic, ANA, AirSerbia, Thai Airways, Thai Smile Air, Korean Air, Ethiopian Airlines, Neos, Vietjet Air.., Pegasus Airlines, Gulf Air, Royal Brunei Airlines, International Airlines Group, Azerbaijan Airlines, RwandAir, Avianca, Turkish Airlines, Vietnam Airlines, Vueling, Philippine Airlines, Hong Kong Airlines, Japan Airlines, Iberia, Air New Zealand.
Covid testing laboratories
The Travel Pass allows you to create and securely send digital test or vaccination certificates to travellers (recognised by governments).
They have the possibility to get the actual information about their trip and many other benefits listed in the Contactless Travel App.
Can the IATA Travel Pass be used with other vaccine passports?
Yes, it can. IATA has confirmed that the EU Health Passport and UK NHS COVID Pass can be uploaded into their Travel Pass as a secure proof of travel.
In principle, travellers with the EU Health Passport or UK NHS COVID Pass can now access accurate COVID-19 information for their travel, as well as having an electronic version of their passport.
In other words, import your vaccination certificates in one place.
Recovery of the airline and business travel sector?
Finally, the IATA Travel Pass makes international travel easier. This is excellent news for business travel. Especially since it is essential for companies to ensure the health and safety of their employees and collaborators when travelling on business. For these reasons, Ayruu has taken these elements into account and gives companies the possibility to know where their employees and collaborators are travelling.
Did you like this article? Feel free to share it on your social networks 🙂