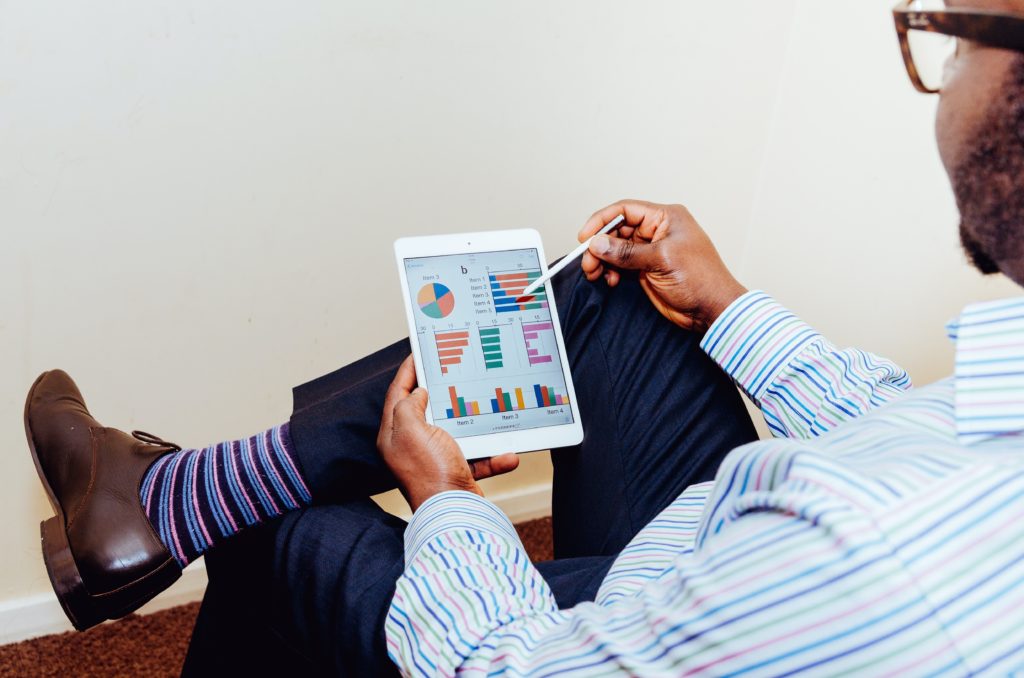 To increase your Return On Investment (ROI) while doing business travel has become possible since the awareness of the benefits that technological innovation brings to companies. Indeed, a financial manager will always seek to optimize the result of his company. Moreover, Travel & Expense (T&E) is part of it. However, T&E is the second most complicated expense to manage after payroll (Forrester). This is why it is more beneficial to use more innovative and less restrictive tools to increase its ROI.
What is Return On Investment? And how to increase it if you travel for work?
Definition: Return on Investment (ROI)
To begin with, the return on investment (ROI) is a way to analyze the return on an investment. The formula to calculate it is simple:
ROI = (gains – investment costs)/investment costs
In other words, the ROI allows you to understand your capital investment and its real impact on the investment. Thus, it is essential to establish a comparison on your investments. And therefore, to choose the project that will bring the most money.
How to increase your ROI with an application for business travel?
In order to make it easy to understand, let's do a situation of business travel management with Openbooking and with the Ayruu application to see how profitable it is. 
Example:
A company with 30 employees, including an average of 9 travelers who each organize and make 3 trips per month. Then, on average 45 minutes per traveler to generate an expense report and 15 minutes of control by the accountant. Then, the average annual salary of the traveler is 45K€ on a basis of 35 hours or 151,67 hours per month. And finally, the average annual salary of the accountant is 33K€.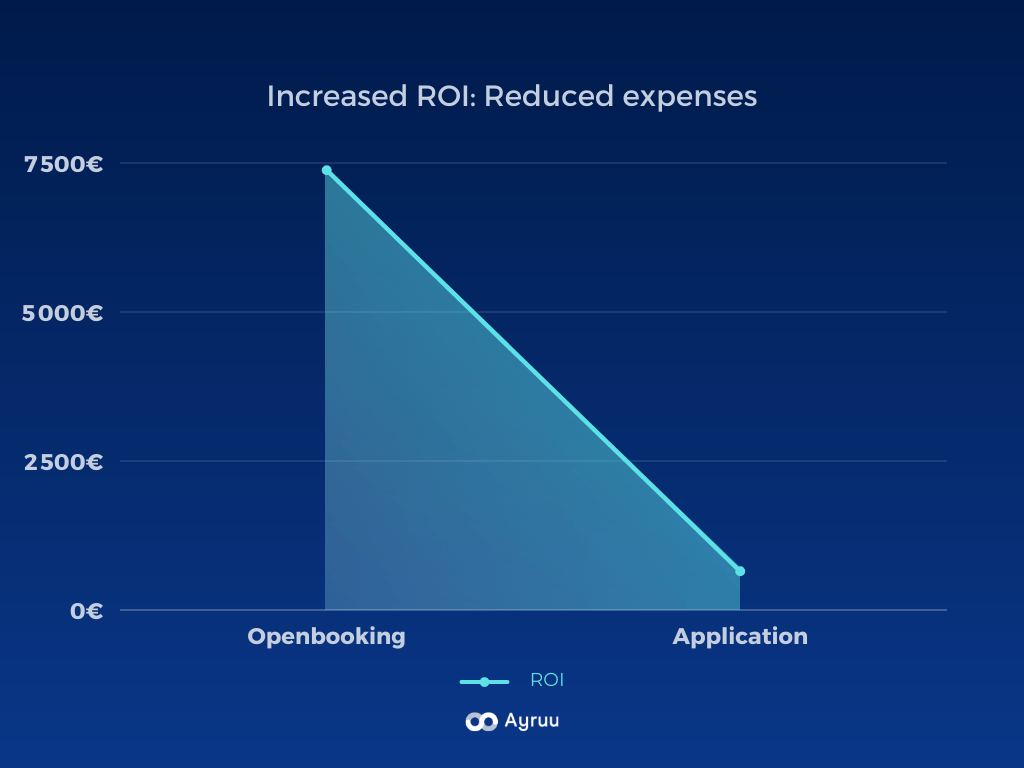 Expense report generation with business travel management with Openbooking:
For the traveler :
Organization time per year: 243h with an hourly rate of €24.72, i.e. total annual cost of €6,008
For the accountant:
Control time per year: 81h with an hourly rate of 16,92€, i.e. a total annual cost of 1 370,52 €
Total annual cost for the company = 7 378,52 €.
Travel management with Ayruu: 
No Openbooking, no expense reports and no use of personal credit cards. 
But centralization, management and control on a single userfriendly platform.
As for the annual organization cost with the Start* License:
9*6*12 = 648 €
That is to say an ROI of 91,22%
*Start License (4 connectors) : 6 € / active user, so no use, no billing.
So what are you waiting for to implement Ayruu in your company?
Did you like this article? Feel free to share it on your social networks 🙂