Our last webinar on business travel available in replay in this article. We had the pleasure to welcome Guillaume DEFRAIN, Purchasing Expert currently on mission at Suez. But also Jean-François RAUDIN, General Manager of Air Canada. In this webinar, you will find their feedback on the question:
"Should the traveller be placed at the center of the organisation of business travel?"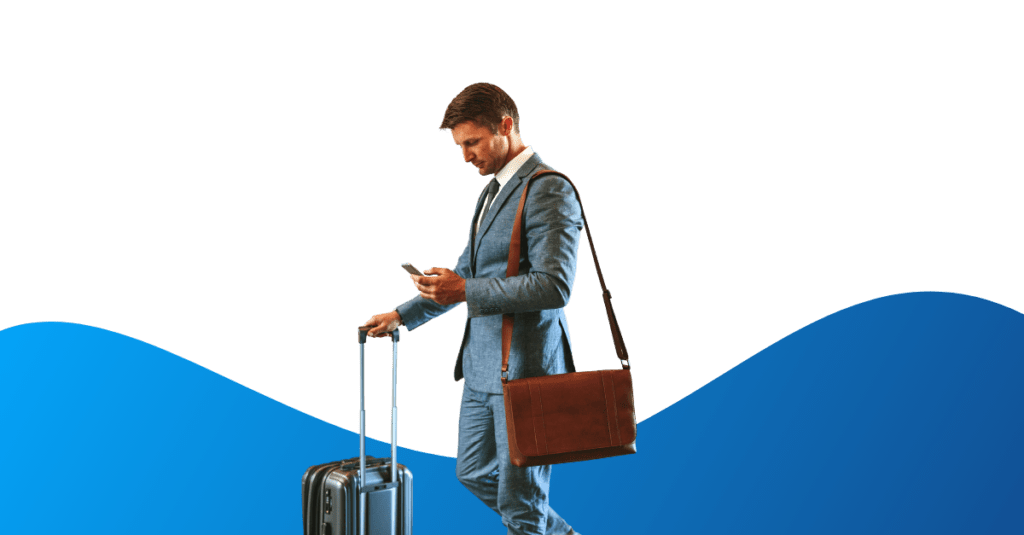 Traveller at the center of business travel in the webinar
Our awesome guests answered many interesting questions about business travel. Notably on how technology is a great lever for improving the user experience (UX). So we asked Guillaume DEFRAIN:
Does digital have an impact on your travel policy?
"Yes, it has a strong impact, travel policy will no longer be called travel policy, it will be called e-collaboration and travel policy. […] Digital is really at the center of making sure it's applied properly."
He explains how the business travel market is changing with the rise of digital. Indeed, he discussed his feelings about this market consolidating in the travel agency environment. In this sense, he shows why to trust a startup like Ayruu.
Then, we discuss with Jean-François:
How can the NDC standard be one of the answers to the need to reposition the traveller at the center of business travel?
He ends up concluding that Air Canada is looking at "all the solutions that are on the market, including ones like Ayruu, because they can bring this distribution that we could not have immediately via the traditional partners we have been working with for years."
Watch the full French webinar exchange in this replay on YouTube :
Q&A
Then, during the Q&A session, the final question and answer session of the webinar, Sandra remarks:
"That's all well and good, but "my" travellers they already use the different and diverse applications like Uber. Also these applications, we use them in our private lives. I see little space for the super tool…"
To this, Guillaume replies:
"The AYRUU solution allows to gather all the applications related to a business trip in one single application. This avoids switching from one application to another and allows you to organise your trip in "door to door" mode (Train/Airplane, Hotel, Taxi/VTC, LCD, restaurant, co-working, parking, carpooling/self-sharing)."
After that, Elisabeth asks:
"If I have understood correctly, the solution proposed by Ayruu would allow to limit the use of open-booking in a company.
Do you have any idea of the impact of open-booking in a group such as SUEZ?
Following this question, the Purchasing Expert currently on assignment at Suez replies:
"SUEZ has had an OBT system in place for several years. Communication by HR, Travel Managers and Purchasing has resulted in an OBT usage rate of over 94%. We generally find open-booking when the OBT is unstable (no train display for a Paris-Bordeaux trip – the OBT only offers air travel) or when a hotel is not present on the platform. We exchange weekly with the Travels Managers to collect the adjustments requested by travellers and we look at how to deal with them. I am convinced that AYRUU, which offers more connection with the various players in the travel sector, will bring us closer to 100% (for 'simple' travel in France)."
Don't hesitate to read our latest article which completes this webinar: The traveller at the center of business travel.
Partager sur facebook
Facebook
Partager sur twitter
Twitter
Partager sur linkedin
LinkedIn
Did you like this article? Don't hesitate to share it on your social networks 🙂