The future of travel management jobs had been a polemic topic even before the Covid-19 pandemic. Thoughts and questions have been turning around the importance of their role inside companies. 
What are the different tasks done by travel managers, also known as mobility managers? what changes will they face in the future? and how this job will be evolving?
In today's article, we will help you find answers to these questions.
1. What are the tasks of Travel Managers?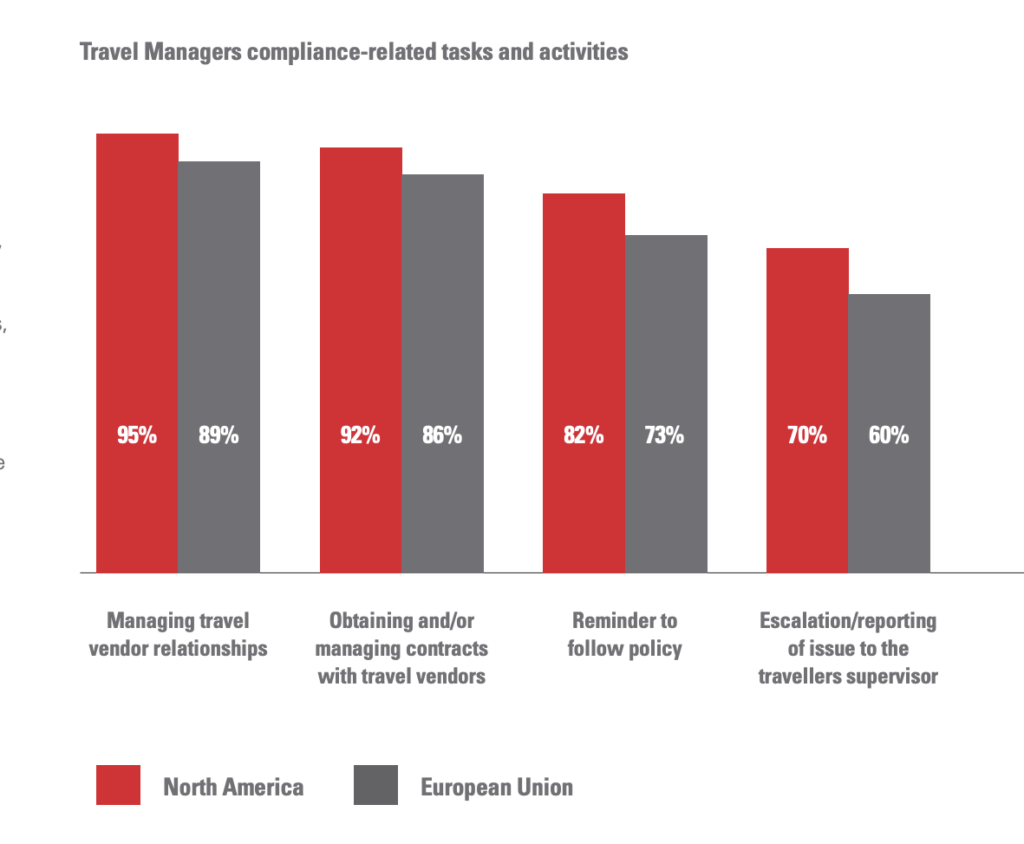 As you can see from the graph, SABRE had launched a white book about the transformation in the role of travel managers. Mobility management play an important role inside companies. And because travelers needs are always changing, travel management requires adaptability and agility according to these changes. 
In Europe, travel managers are known to be occupying the tasks of managing the relationships with the travel providers, negotiating contracts, taking care of the travel policy and many others important tasks.
2. Evolution of Travel Management jobs
Most of our jobs are in constant change and mutation due to the changes we face in the word everyday. Market fluctuations, stock market perturbations, technology progress, and customers needs changing every two seconds. Travel management is one of these transforming jobs. It has been affected by many factors throughout the years.
Impact of digitalizaation
A threat? or an opportunity? we can't confirm neither the first nor the later. Technology has changed the way people travel for business and of course the whole travel management process.Travel managers' work has been eased thanks to the mobility services available in the market today. 
As you may know, business travelers are waiting for a more comfortable and easy trip, for that, mobility managers have to look for the latest technologies to answer to the travelers needs.
Furthermore, technology has provided to travel managers a more effective way to control and manage travel expenses. Throughout the years, companies priority was to minimise travel costs and expenses. Before the rising of technologies, travel managers were facing hard time calculating and analysing theses expenses. 
Thanks to digitalization, this task is done in few clicks. The travel expenses reports are more precise and as a result, their analysis are more effective.
Reporting and data related to travel costs, as we have seen above, are now easier thanks to technology. Likewise, mobility managers have now access to other types of data, such as:
Frequency of traveling of their employee.

Their travel preferences.

Real time data about future risks or insecurities. 

Data about economics and market indicators. 

Providers updates and new technologies available.
Added to this, given the Covid-19 crisis, travel managers have to be up to date, and have access to all the latest news and information about business travel and this sanitary crisis. Data has been nowadays an important indicator in this job. before starting any new step or project, mobility managers are following and analyzing important amount of data. 
For this reason, Ayruu had developed a whole platform for enterprises to enable them to follow these types of data. You can know more about this by clicking here.
Increasing importance of safety and security
The safety of business travelers has always been a priority. However, in these times of crisis and uncertainties, travel managers are facing more pressure concerning this matter. 
It is their responsibility to dig more into the existing technology and try to negotiate and suggest better options for their companies. 
Travel management is for sure one of the most changing jobs, but what will be its future?
Will coronavirus contribute in its disappearance? Will it evolve positively or negatively?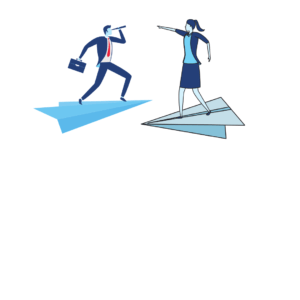 Did you like this article? Feel free to share it on your social networks 🙂