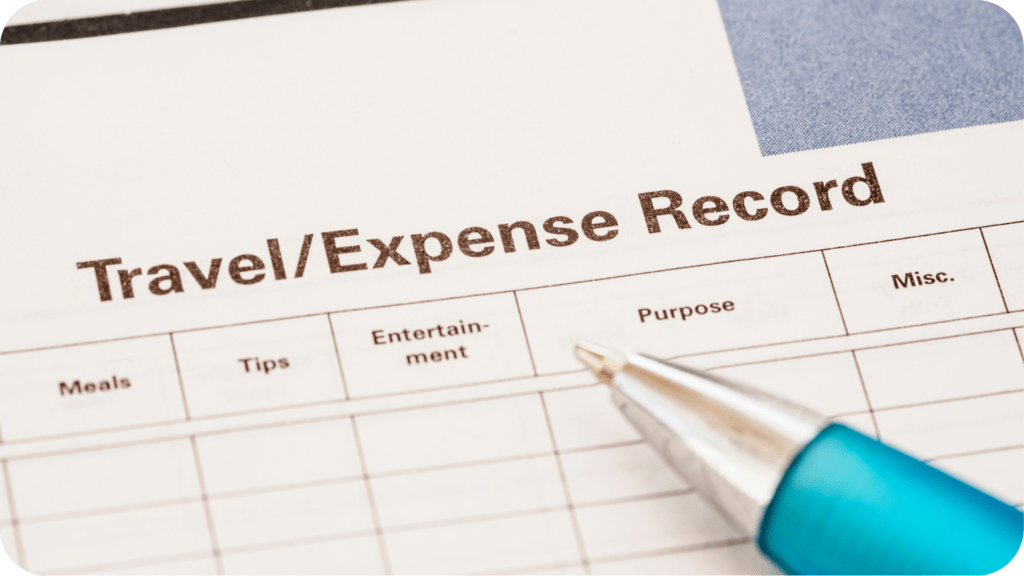 The notion of Travel & Expense are two notions that have differences and must therefore be dissociated independently. Indeed, expense management platforms and online booking tools (OBT) are two distinct things. However, they are complementary.
So how are Travel & Expense different? But also very strongly linked?
Definition : Travel expense (T&E)
When traveling for business, we have to spend on essential everyday expenses. For example, transportation, accommodation and meals.  Thus, expense management allows tracking what employees spend on their own. And typically, one of the most important costs for a company is travel.
This includes airfare, hotel rooms, car rentals or ground transportation, but also meals. Passes to conferences, continuing education sessions or entertainment can also be factored in. 
Travel platform data and expense management
Travel & Expense, are two platforms wich data sets show differences. The accumulated data is used by a business according to its needs. And the more effectively this data is used, the greater the chance of making beneficial business decisions. 
When travel managers have accurate data for all expenses, not just travel, they are able to save the company money. Besides, managing expenses can sometimes seem complicated for companies.
Manage expenses to manage travel
Expense management is critical. It provides a guideline for travelers to understand what is and is not allowed to be spent by the company. Hence the concept of a travel policy. Good travel expense management should cover everything that is frequently expected on a trip, such as: airfare, hotel rooms and meals. 
But what about the non-common expenses that can be seen on a business trip? Does the company have a record of these expenses? Perhaps you want to see what travelers' experiences have been in the past? Trends can be spotted, such as when travelers go to specific locations in the country/world.
Does your company's T&E policy take into account mobile data or internet services? How do you approach medical expenses or health issues while traveling for business? A good expense policy includes these details as well as other "common" items.
In recent years, travel and expense functions have become increasingly important. The ease of use of platforms by business travelers is an important factor in their adoption. It's important for a company to choose travel and expense management solutions that are as intuitive as possible.
For companies, adopting new solutions means better data, whether it's about how much is being billed or who is billing the company. With more and more travel and expense data, a company can easily track travelers for safety, monitor compliance with travel policies, and be able to perform analytics to evaluate its spending. 
Data and Travel & Expense
T&E is the second most complicated expense to manage after payroll (Forrester). Thus, it is important to reduce the percentage of expenses and make every part of the budget count. The data comes from many sources: expense reports, corporate credit card statements,… That's why Travel & Expense are different data sets. 
However, companies can leverage this data. Like expense report data: evaluate and review the details of employee spending. This information can be used to discover patterns and make recommendations for improving business travel programs.
Did you like this article? Feel free to share it on your social networks 🙂