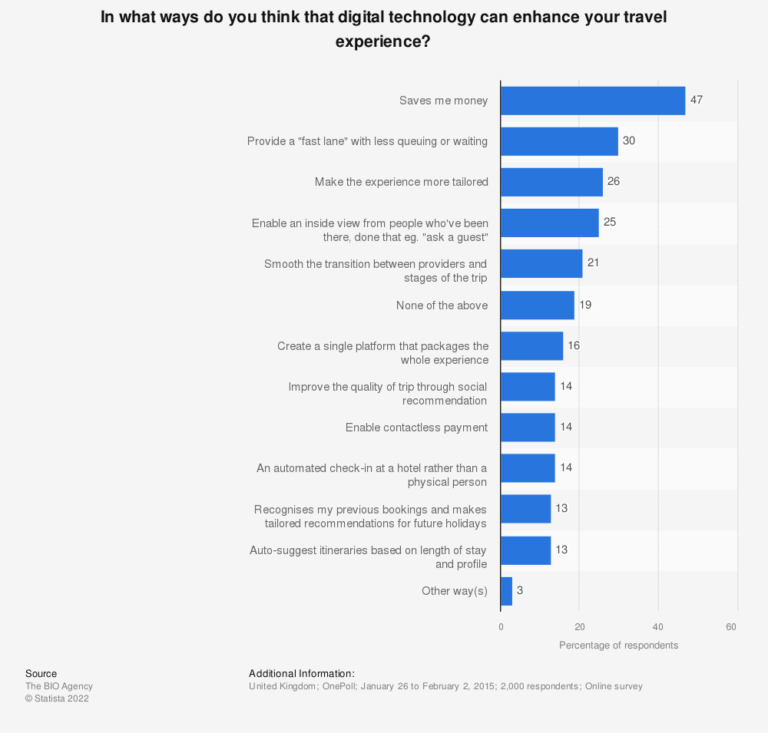 Technology has transformed the way companies travel and manage corporate trips. However, these technologies need to be implemented smoothly in the company. For that, a digital transformation strategy must be put in place to keep business travellers on track with the new enhancements.
According to the statistics, travellers believe that technology will change their travel experience on many sides.
In response to the travellers' expectations and needs, digital transformation is an essential journey to go through. However, it cannot be easy to implement in companies' travel management strategy. Here are some tips to follow to succeed in your digital transition when adopting a new business travel solution.
Choose a travel management technology that offers onboarding sessions
To start with, onboarding sessions are the first thing to look for while transitioning to a new travel management tool. Make sure to opt for a solution that values its customers. You need clear onboarding sessions in order to better understand your new tools. By being well-onboarded by your client, you will be able to train your employees and offer them a clear understanding of the different features. 
Ayruu is a user-friendly and intuitive technology that enables you to book your business trips with a lot of ease. We offer our clients a very reactive onboarding process. We make sure to not waste your time, we are aware that time is gold and that you have other tasks on your agenda. 
Opt for a solution that provides explainer files and videos
The second thing to look for is all the files that you can have in order to send to your business travellers. Here in Ayruu, we offer our clients explainer videos that explain how to use our solution. You can also access a bunch of questions with clear answers on our FAQ page. In addition, we write weekly articles about different themes in business travel such as technology, tips, advice, statistics, etc.
Communication, communication, and communication
Learning something new can be frustrating and uncomfortable. This is the reason why your company should communicate about the new changes in the business travel booking tool. You can use the explainer videos, documents, and FAQ pages to make it easier for your employees to adopt the enhancements. 
Choose a solution that offers a flexible free trial period
It is important to be able to test the new corporate travel management solution before changing the whole strategy. Likewise, corporate travellers will have the time to test and use the booking tool. Our business travel aggregator proposes to you the chance to test the solution's features with your employees for up to 3 months of the free trial. We offer a mobile-friendly mobile application for business travellers and an ergonomic corporate platform for the company. Discover more about Ayruu by scheduling a demo here.