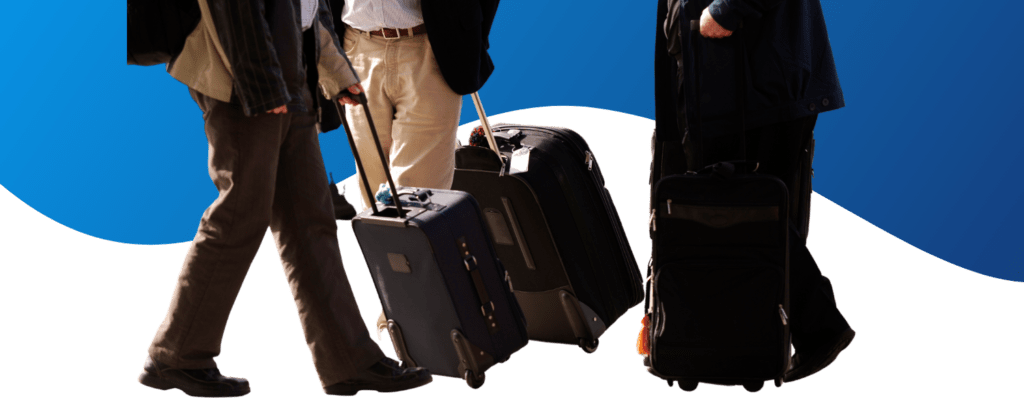 Today, there are several findings in the business travel sector and its needs. First of all, the business traveler has evolved enormously over the last few years. They are now hyper-connected. Indeed, it is the business traveler who controls himself his reservations from his smartphone. Thus, he is more and more autonomous. In particular, because he wants to have control over his reservations, choose his tickets and be able to modify them in the next few seconds. In other words, they no longer want to wait for someone else to do it for them.
What are the findings? And how can you make your business trips easier to manage? 
Open Booking: a sustainable trend in business travel
Did you know that 71% of business travelers have already booked an accommodation outside of the circuit imposed by their company? Do you prefer to book by yourself too? For those who don't know: this is called "Open Booking".
What does it mean? It is when the traveler does not use the processes set up by their company to organize their business trip.
Why do business travelers use Open Booking? Here are the findings and needs in business travel:
1. The tools provided by companies are perceived as too complicated and expensive.
2. Travelers prefer to book their travel on public websites, which they already use in their personal life.
3. They want to have the same ease of use as a personal booking.
Find in infographic the 5 main findings of business travel:

The real findings and needs of business travel
Today's business traveler wants to have the same ease of use in his business travel as he does in his personal travel. That's why they are turning more to public websites they already know to organize their trips. We call it : Open Booking.
As far as companies are concerned, there are many gains. First, they give their employees freedom of choice. In addition, they shorten the booking process and therefore save time. Finally, there is no commission. They then have the benefit of getting low prices and therefore make money. 
As for the travel manager, he or she still needs to be able to manage expenses and expense reports. This is why Ayruu has developed a full mobile solution that brings together all the needs of business travel and integrates the EBP management software, to enable companies and their accounting departments to process their business travel expenses.
Did you like this article? Feel free to share it on your social networks 🙂